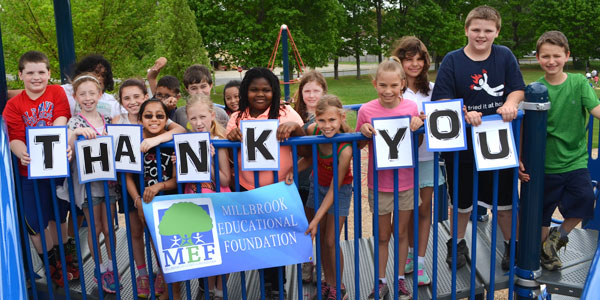 Thank you for your gift of educational excellence in our community! Your donation helps support enriched student activities both in and out of the classroom.
Donations to the Millbrook Educational Foundation are tax deductible. We are a U.S. 501(c)(3) non-profit organization.
To make a donation select an amount below or enter a custom amount. Then click Donate to proceed to the payment page.
Or CLICK HERE to download a form to mail in.
PLEASE NOTE: If you are making a donation for a specific cause (such as a the endowment fund, a teacher honoree, or the giving tree), please enter that information on the last PayPal screen in the comments box provided. You may have to scroll down the page a bit to find it.
MAIL TO:
Millbrook Educational Foundation
P.O. Box 453
Millbrook, NY 12545